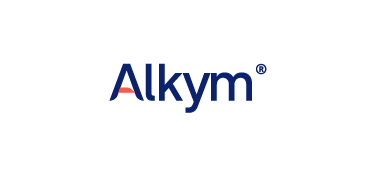 Industry Leading MRO/M&E Solution for Fleet & Asset Management
Alkym is a multi-industry MRO/M&E & asset management software, specifically designed to enhance operational & financial performance. Originally developed for Aerospace & Defense, the MRO solution has been refined to also cover asset management for multi-industries.
Alkym Architecture
Alkym is made up from a suite of applications designed to drive efficiencies through the entire organisation. The flexibility of the MRO system allows you to pick and choose the applications that only you require. Alkym is also highly customisable, which enables you to work closely with our IT specialists and develop any unique features.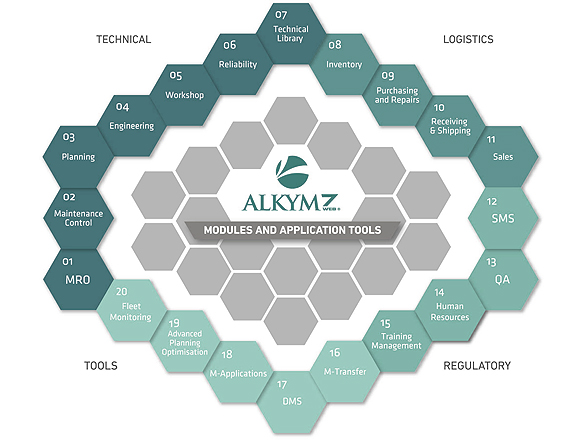 Alkym is specifically built to address the unique challenges of an enterprise solution. The system and its advanced features offer significantly more productivity benefits than both legacy systems and general-purpose ERP solutions. When we began the development of Alkym, we had six simple goals in mind for an integrated MRO software
Integrates easily with in-house and/or third-party applications. (ECCAIRS, Bonita BMP, Risk View)
More intuitive and easy to use interface, resulting in higher level adoption of the system.
Mobile Device Maintenance App – MRO Customer Application.
Suit your exact requirements and customize everything as to your liking.
Provided in English, Spanish, French, Korean. Other languages can be added on request.
Short Implementation Time
Rapid and effective software implementation, enabling a quick return on investment.
Services
Seabury Solutions has a proven track record for rapid and successful implementations of all its products. The team of experienced industry experts will work very closely to the customer to deliver a comprehensive project with on-going support.
Data migration from other digital information sources used by the company
Training can be tailored to clients needs e.g. online, onsite, on-the-job
On-site hosting or via the cloud depending on requirements
Utilities different software applications in one integrated system
Transformation strategy and advice from experienced IT specialists
Our software implementation projects teams are highly qualified professional subject matter experts and IT specialists with proven experience in the relevant aviation discipline for each product line. This is what ensures a successful implementation project. Seabury Solutions have consistently delivered projects from small operators to large carriers across the globe. Over 100 customers in 45 different countries have experienced successful Go Lives.