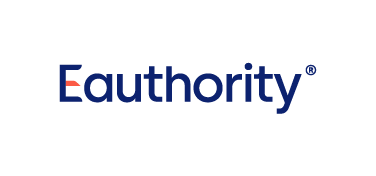 Safety Oversight Software for Regulatory Compliance
Designed for regulatory, compliance, productivity and efficiency, Eauthority is an industry leading safety oversight software. The single management solution is designed to increase efficiency of internal staff while giving real-time information to the management on a multi-platform dashboard.
Eauthority Architecture
Through its sophisticated architecture and user-friendly system, Eauthority is the most advanced application in the market today. Eauthority has the ability to extend it by means of integrating third-party applications like a Finance System, an ePayment gateway processor, ECCAIRS database, among others.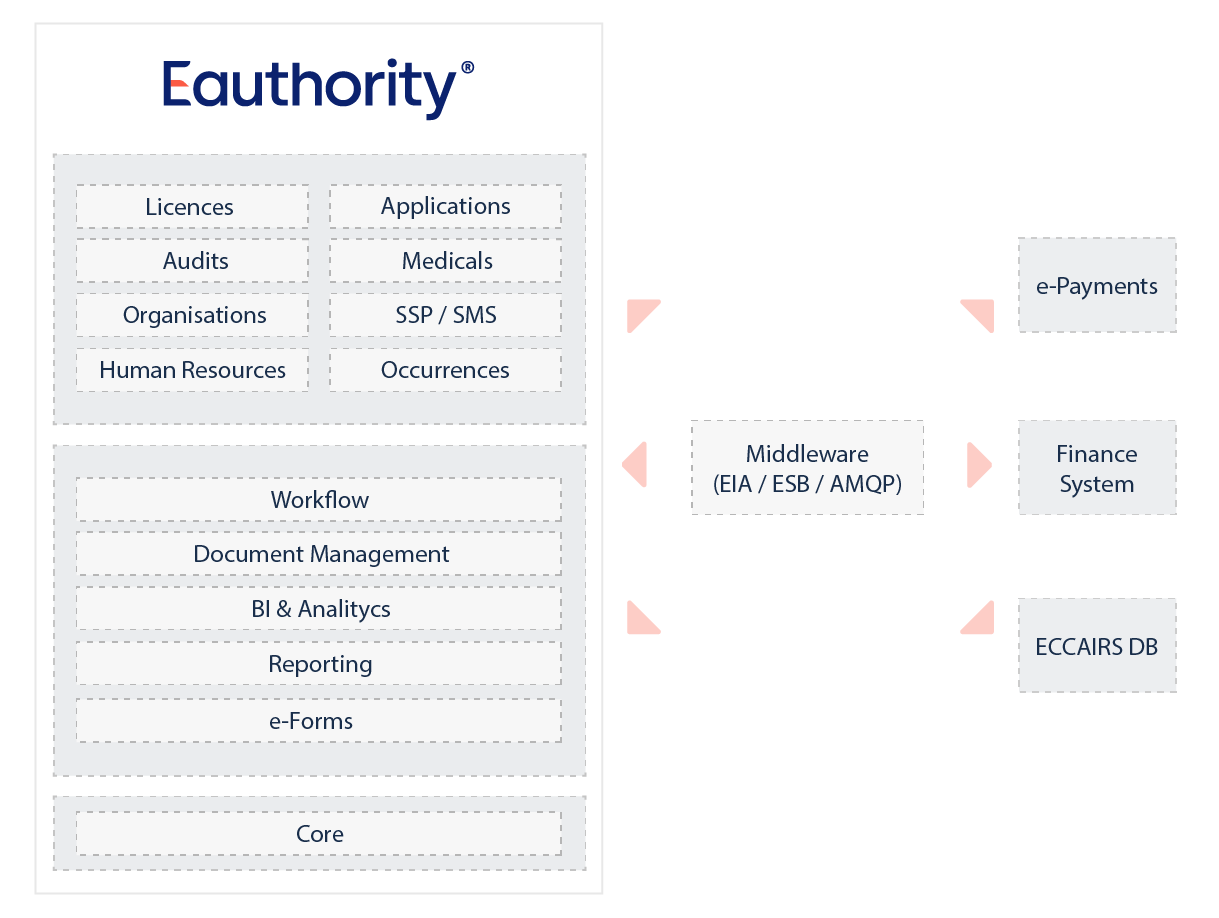 Eauthority empowers users to effectively accomplish their tasks and processing objectives with limited support from the IT department. The application is modular allowing you to choose the modules required for your authority. Some of the key features can be seen below
Integrates seamlessly with user and/or third-party applications.
Centralized data that can be accessed anywhere from multiple devices.
Choose the modules required by your organisation.
Customize everything as to the end users preference.
Provided in English, Spanish, French, Korean. Other languages can be added on request.
Highly flexible and configurable software reporting system.
Services
Seabury Solutions has a proven track record for rapid and successful implementations of all its products. The team of experienced industry experts will work very closely to the customer to deliver a comprehensive project with on-going support.
Data migration from other digital information sources used by the company
Training can be tailored to clients needs e.g. online, onsite, on-the-job
On-site hosting or via the cloud depending on requirements
Utilities different software applications in one integrated system
Transformation strategy and advice from experienced IT specialists
Seabury Solutions team draws upon years of industry experience to deliver a user-friendly, process-improving software solution. Our professional teams have introduced a rigorous, yet flexible, process orientation program for software implementation and integration.