EPAS Architecture
EPAS highly configurable, user driven architecture can be configured to measure the performance of any aspect of your business, from a single contract to an entire line of business. It can accept financial and operational data from any number of sources and businesses including information from multiple airlines and their subsidiaries and transform information into detailed, actionable, multi-dimensional performance results designed to drive decisions on the operations.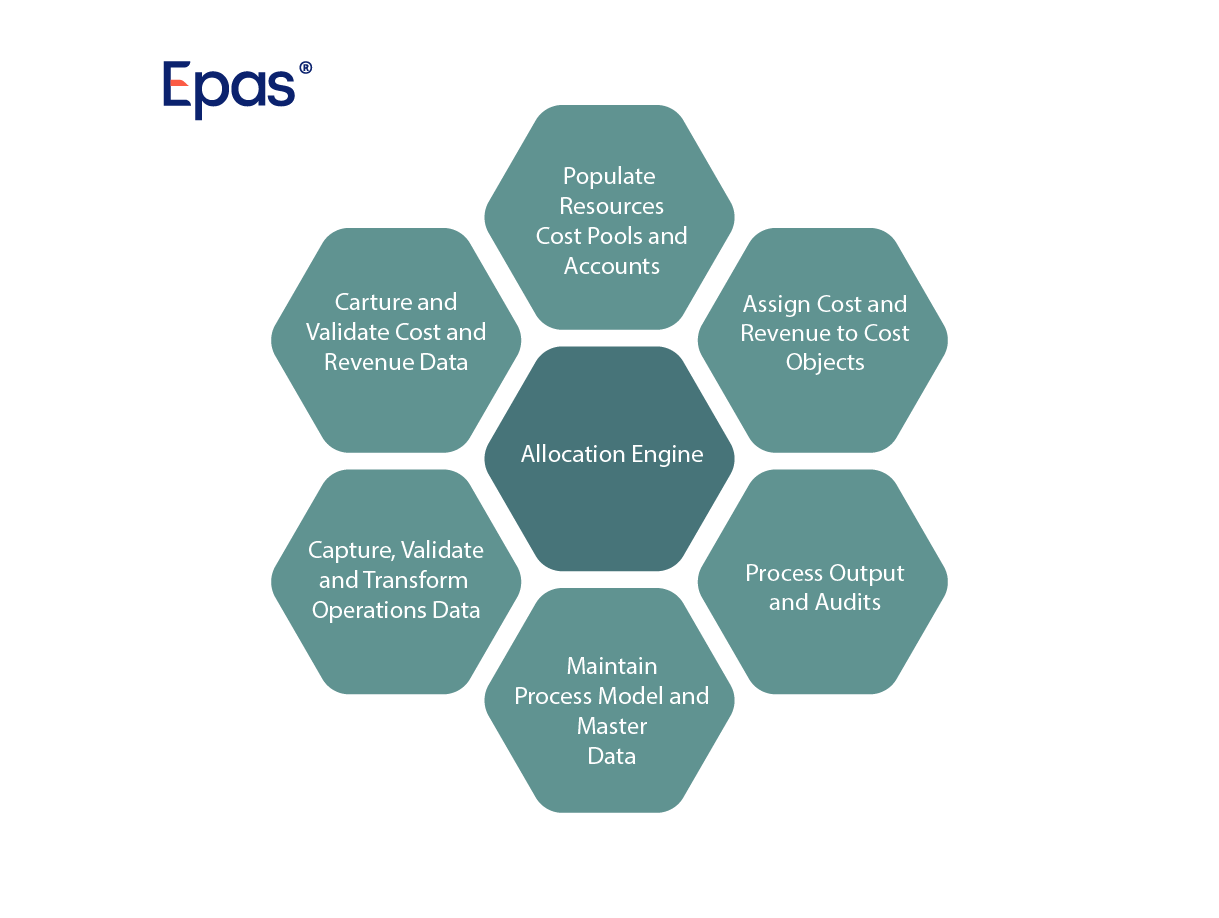 The EPAS suite of solutions is built on an extremely flexible and powerful digital transformation platform used to model and measure the performance of every aspect of the operations. It has been designed around a key set of concepts by aviation professionals with over 100 years combined experience
User friendly interface enables users to control and evolve the allocation methodology without dependence on IT code development.
Users can define allocation models specific to the function/process and timeframe that they want to measure and can easily modify the model and restate historical results for consistency.
The integrated allocation engine supports a full spectrum of activity-based costing methods to define and assign costs to the function/process being analyzed.
The high-volume architecture provides for the generation of results at a detail level that can be summarized across a variety of dimensions and financial sub-totals.
The configuration of the processing model is user maintained and essentially self-documenting versus being buried within the application code.
Modular graphic process interface allows the user to make iterative changes to configure and resubmit the processing from the point of impact versus a full rerun from the start.
Services
Seabury Solutions has a proven track record for rapid and successful implementations of all its products. The team of experienced industry experts will work very closely to the customer to deliver a comprehensive project with on-going support.
Data migration from other digital information sources used by the company
Training can be tailored to clients needs e.g. online, onsite, on-the-job
On-site hosting or via the cloud depending on requirements
Utilities different software applications in one integrated system
Transformation strategy and advice from experienced IT specialists
The EPAS suite, is helping some of the world's leading airlines measure the performance of their route networks and the various functions involved in the delivery of their products and services.