Seabury Solutions will be attending ILA Berlin 2022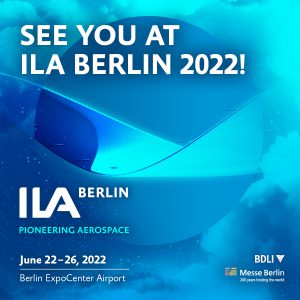 If you are attending ILA Berlin this week and Aerospace & Defense Software is of interest to you, be sure to contact VP, Head of Sales & Marketing, Carlos Bianchi who will be there discussing the future of M&E/MIS/MRO along with Military software to enhance the operational & financial performance of aerospace & defense organizations.
The ILA Berlin is the largest trade event for aerospace in Germany. It is organized by the BDLI (Federal Association of the German Aerospace Industry) and Messe Berlin. Through the years the event has evolved into Innovation and Leadership in Aerospace to reflect the focus on innovation and the future of aerospace technology.
From June 22 to 26, 2022, the trade fair will once again welcome aerospace pioneers and enthusiasts from all over the world. Under the motto #PioneeringAerospace, the ILA Berlin shows the transformation of civil aviation towards climate neutrality around the three core topics: innovation, new technologies and sustainability. At the same time, #ILA22 also highlights the benefits to society as a whole of the discoveries made in space travel – from climate protection and digitization to mobility and security.
Please feel free to reach out to Carlos directly via his LinkedIn or you can also arrange a meeting by emailing mkt@seaburysolutions.com. The suite of Aerospace & Defense Software can be found on our website – Seabury Solutions   
To register for the event, please find the link here https://ila2022.converve.io/